Arts Volunteers
The Art Society aims to introduce people to all aspects of the arts, developing their skills and a love of the arts which can last a lifetime thus enriching their lives.
To date we have achieved many successful and diverse projects encompassing all age groups.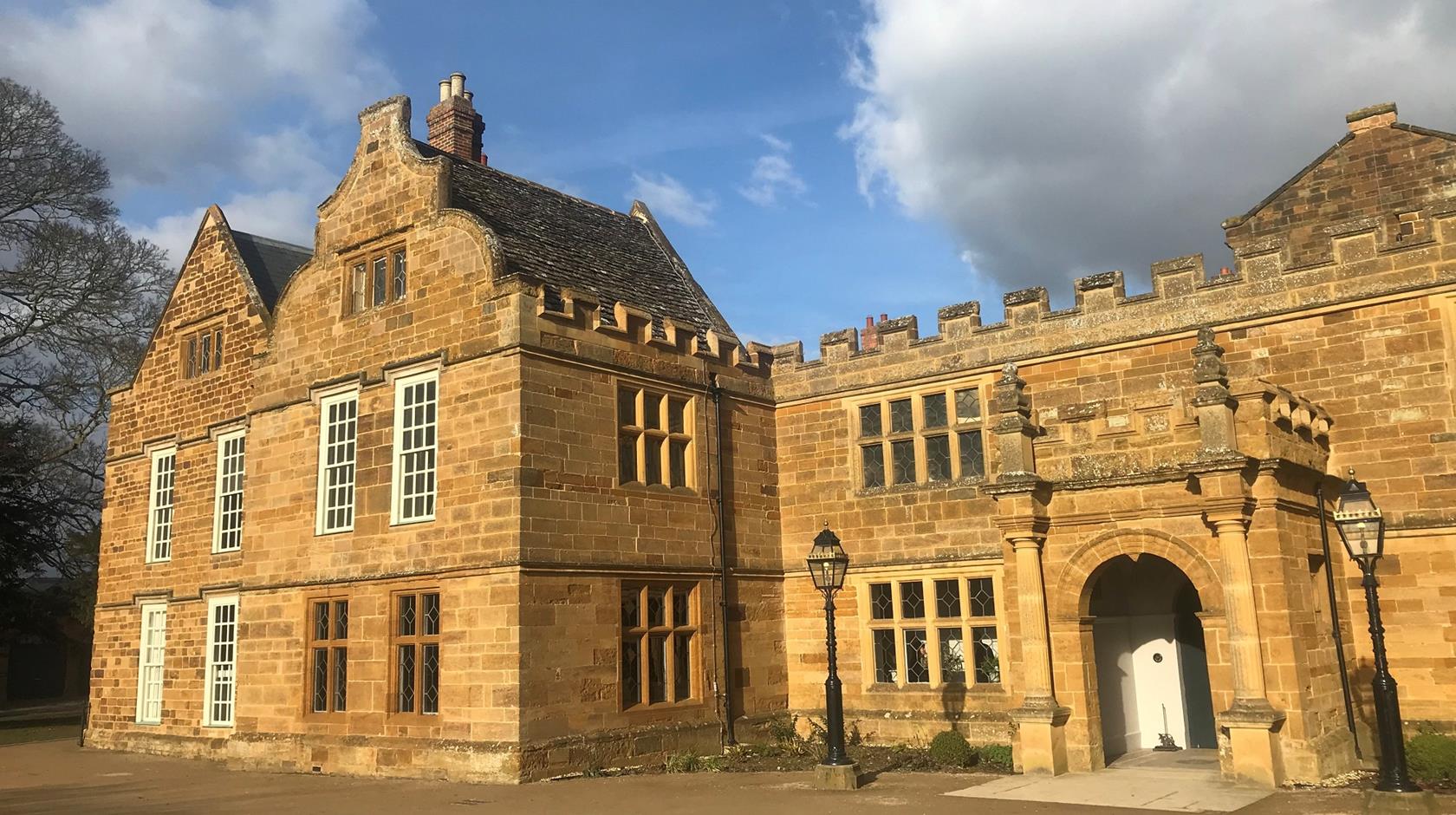 900 year old Delapre Abbey, in the centre of Northampton, is well known as an artists' paradise. We invited 30 Year 5 pupils (age 9/10) from the Queen Eleanor Primary Academy to attend an Art Workshop in the Coach House of the Abbey. It was led by two local professional artists, Gerald Porter and Sue Hall. The day was structured to include sketching, mono printing and instruction on and use of pastels. Pupils also gained a considerable insight into architectural detail and period decoration as well as historical background.
This project was reported in the Summer 2019 Edition of the Arts Society Magazine under 'Societies'. Members enjoyed a Powerpoint presentation of the day before a later lecture.
Other Past Projects
We funded a competition for 2nd year graphic students from the Art School at the University of Northampton. The brief was to design a poster to promote our Society's new name and logo and hopefully increase our membership. The distinctive winning poster was designed by Dayana Deleva and the project was reported in the Arts Society's Magazine.
---
A beautiful mural, like a stained glass window, was painted on a blank wall in the much used hall of Hackleton Primary School. All 209 pupils were involved in designing hot air balloons depicting the school's core values. Seven were chosen for the mural which was completed with a border of pupils' hand prints.
---
A large cross made of clay tiles was designed by pupils of St. James Primary School in Northampton and erected in the School's refurbished Reflection Garden.
---
A 3m x 3m backdrop to a table in the Assembly Hall of Weston Favell C of E Primary School. 120 children were involved in making this art masterpiece, combining design, painting and the use of fabrics.
---
We provided 'easy use' cameras for pupils with learning difficulties at Billing Brook School. We were delighted to discover that some of the photos won prizes in a competition.
---
Should any member like to suggest a project for consideration in the future please contact us.